In the last few months we've seen one specific style that emerged through out the street style scene and in all fashion magazines. A luxe knit or blouse with exaggerated trumpet sleeves has taken the fashion world by storm and transform any simple sweater or blouse into a statement piece. But the question is how practical is those extravagant bell sleeves (because they often leave our hands useless). Can we use it in our everyday lives or is it just wearable during the fashion week or for taking pictures??
Although the extravagant bell sleeve sweater or blouse looks amazing, I rather go for something that is more practical which means lesser bell sleeves that ends till the wrist or just below the wrist line, and I can make use of it in my everyday outfit. Today I'm wearing this Bow Embellished Bell Sleeve Sweater from Romwe.com, which I literally wore it almost everyday for various occasions because it's stylish yet comfortable and keeping me warm. Today's look is all about simple casual style that I usually wear to run my daily errands, showing how we can make use of a bell sleeve sweater in our everyday style if we chose the right kind of the bell sleeves.
Finding the right kind of trumpet sleeve sweater or blouse doesn't cost you much(in terms of money and time) if you know where to look for. To make your life easier I've given HERE the direct link to help you find some cool bell sleeve sweaters.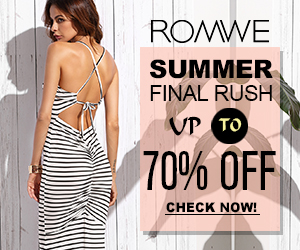 Get this look here
Thank you very much for stopping by my blog. Hope you enjoy it! If you haven't seen my previous post on Long Baseball Jacket, don't forget to check it HERE.
xo Ashon
(Visited 299 times, 1 visits today)